Go to SendGrid.


Create a new account for yourself.





Fill out the form, continue.





Click Create a Single Sender.





Fill out form, use your own email address, mailing address, and desired From Name. Continue.





Verify email.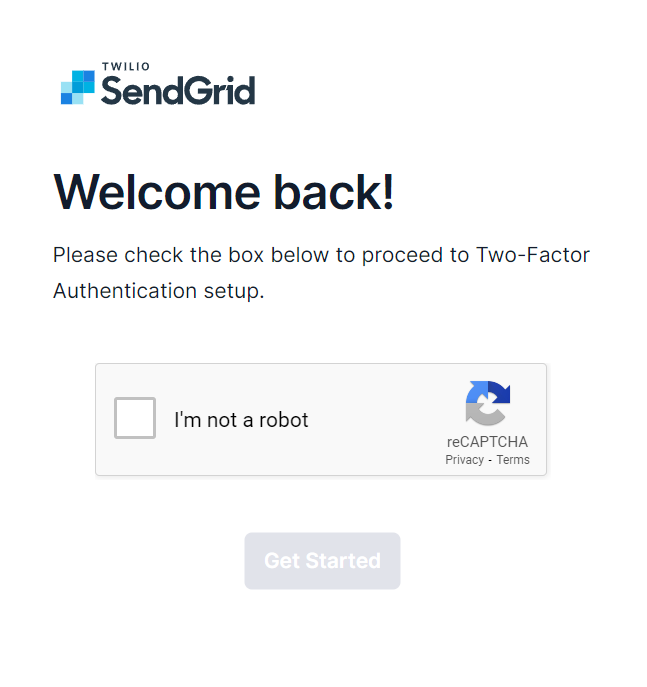 Wait a minute or two, then find a second SendGrid email in your Inbox, as below:





Confirm that your sender is verified. Then click Dashboard.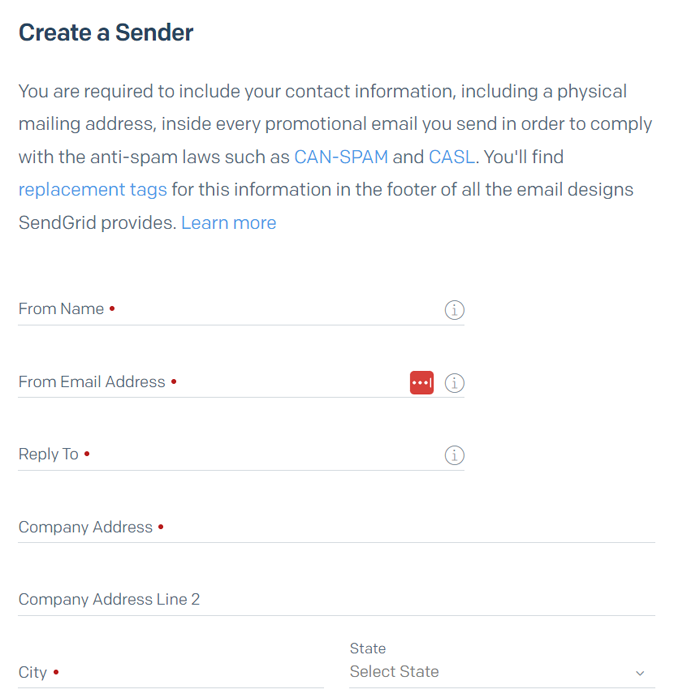 Let's integrate. Click Start.





Choose the Web API.





Choose PHP. Don't worry, this is mostly a formality.





Type anything for the API Key Name, then click Create Key. Ignore everything below step #2.





Highlight and copy the long key, beginning with "SG". Make sure you have successfully copied the key. Ignore everything below step #2.





Scroll to the bottom, check I've integrated the code above, and click Next: Verify Integration. Ignore the source code samples.





Leave this page as-is for a moment, you'll be coming back to it. In a new browser window or tab, launch your Instant-RSVP event page.





Inside your Instant-RSVP event page, copy-paste your SendGrid info as shown. API Sender Email and API Key must match what you just created in SendGrid. API Sender Display can be anything you want. First click Save, then click Test SendGrid Email.





Check your Inbox to ensure success. If the test email arrived, go back to the most recent (final) SendGrid page and click Verify Integration.





You should now see a success page and you're all done. As of this writing, you can send up to 100 SendGrid emails per day for free.